Restaurant owners feel as though they have to do everything themselves. We understand, your restaurant is your dream, and you've put your blood, sweat, and tears into its operation–not to mention your savings and your investor's money. It's hard to trust someone else to keep track of the books for you.
But bookkeeping services in the New York metro area can help save you money in the long-term and considerable time in your day to day. Many business owners don't realize the full range of services a bookkeeper provides and may even believe in these common misconceptions.
You only need a bookkeeper at tax time.
This is one of the most common misconceptions about restaurant bookkeepers in NYC and one of the most misinformed. A bookkeeper looks at your entire business throughout the year to ensure you're staying on track to meet your financial goals. A few of the year-round accounting services a bookkeeper can provide:
Employee set-up and payroll: staying on top of payroll and having organized employee files will make tax time considerably less stressful.
Accounts payable/receivable: work with your suppliers confidently when you have a bookkeeper handling your accounts.
You have year-round accounting needs, which is why it doesn't make sense to only work with an accountant at tax time.
It's basic data entry I can do myself.
If the bookkeeping you're doing yourself is simple data entry, your business isn't operating at maximum efficiency. Bookkeepers can examine your operations and keep you profitable even in an unpredictable industry like restaurants or hospitality.
Develop system procedures and improve workflow: lost opportunities for savings are lost profit. A bookkeeper can identify ways you're missing out on profit potential.
Cash management flow: in an industry where cash is king, make sure your cash flow is secure and working towards your overall fiscal health.
Operating budgets and forecasting: if you're coming up short every month, a bookkeeper can help you get and stay in the black.
Yes, you may be able to do data entry yourself, but a bookkeeper provides services that can help your business survive for the long haul.
Hiring a bookkeeper is too expensive.
There are few full-time paid positions in the restaurant industry, and many business owners get anxious about the prospect of adding someone new to their payroll. Working with an independent bookkeeper means you only pay for the amount of help you need, without the added drain from benefits and taxes.
You end up saving money by working with a bookkeeper–it's like having someone on your team to help your business run at peak efficiency.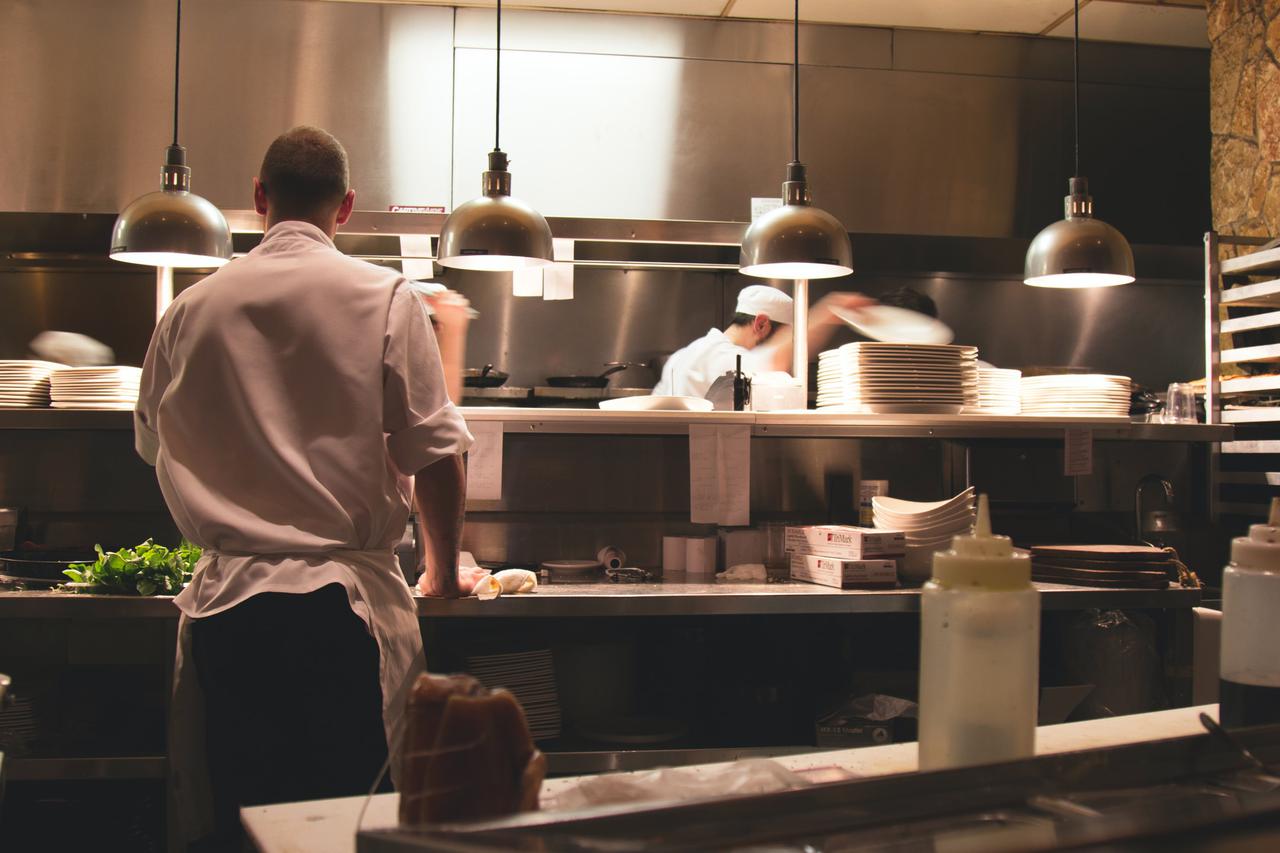 Outsourcing a bookkeeper means losing control of my business.
Many restaurant owners dread giving up control of their business, but in actuality, they don't have a clear idea of their business's health from a profit and growth standpoint. Especially if you're running from month to month in your operations, a bookkeeper can help you get your financial situation under control.
When you work with a bookkeeper, you'll know how your business is losing out on profit potential and actionable strategies for improving.
Vilardi+co Bookkeeping can help.
You have a lot to deal with these days, which is why partnering with an experienced restaurant bookkeeper in NYC can reduce your daily stress and save you money in the long term. For the past 20 years, Vilardi+co has worked with businesses in the hospitality, restaurant, and real estate industries to improve their overall financial health.
Donna Vilardi, the company founder, identifies problem areas, generates profitable solutions, and develops long-term financial strategies to help your business thrive. If you're ready to focus on the important things - like your business - let Vilardi+co handle the bookkeeping.